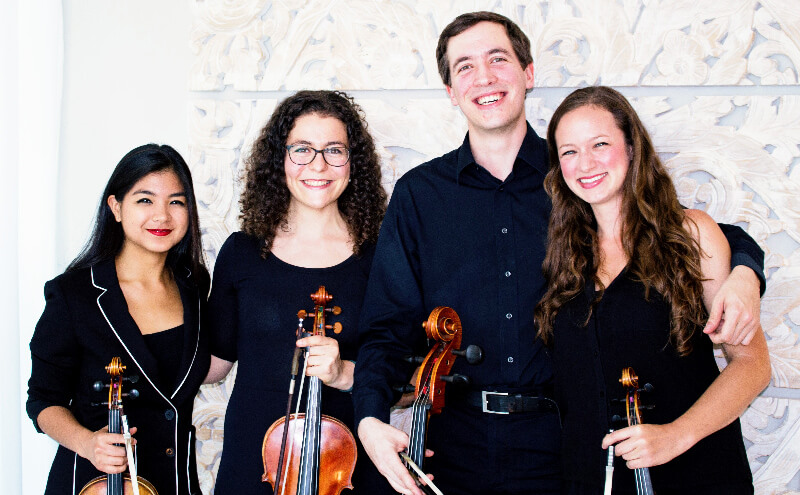 The Biscayne String Quartet is one of the most sought-after Miami based ensembles for wedding ceremony music, corporate events, and parties.  The group performs both classical music as well as original arrangements of popular non-classical songs, bringing a level of artistry and professionalism that your guests are sure to notice.
"Excellent musicians. Very professional group. They were an amazing. The perfect touch to any wedding. Thank you so much for making our day so special!"
Violinist, Abby Young, grew up in Ashland, Oregon, and began studying the violin at age four. She studied Violin Performance with Fritz Gearhart at the University of Oregon, where she was named the 2012 Outstanding Undergraduate Performer in Strings. Abby earned her Master's and Doctorate Degrees in Violin Performance with Scott Flavin at the University of Miami's Frost School of Music, where she served as a Henry Mancini Fellow and Graduate Teaching Assistant.
As a member of the Henry Mancini Institute Orchestra, Abby performed live in concert with John Williams, Kristin Chenoweth, Gloria Estefan, Ben Folds, Bruce Hornsby, Barry Manilow, Matthew Morrison, Bobby McFerrin, Chick Corea, George Benson, Arturo Sandoval, Mark O'Connor, Jon Secada, Rita Moreno, Dave Grusin, Shelly Berg, and Terence Blanchard. She has appeared on George Benson's 2013 album "Inspiration: A Tribute to Nat King Cole", a live PBS Special "Jazz and the Philharmonic" featuring Bobby McFerrin, Chick Corea, Dave Grusin, Mark O'Connor, Terence Blanchard, Shelly Berg, and produced by Phil Ramone, and the live PBS Special "Gloria Estefan: The Standards".
Abby performs regularly with the Naples Philharmonic, where shehas shared the stage with artists such as Itzhak Perlman, Immanuel Ax, and Joshua Bell. She also plays in the Nu Deco Ensemble and Palm Beach Symphony, and has performed with the Miami Symphony, Miami Bach Society, Michael Bolton, José Feliciano, Natalie Cole, the Marley Brothers, and DJ KSHMR at the Ultra Music Festival.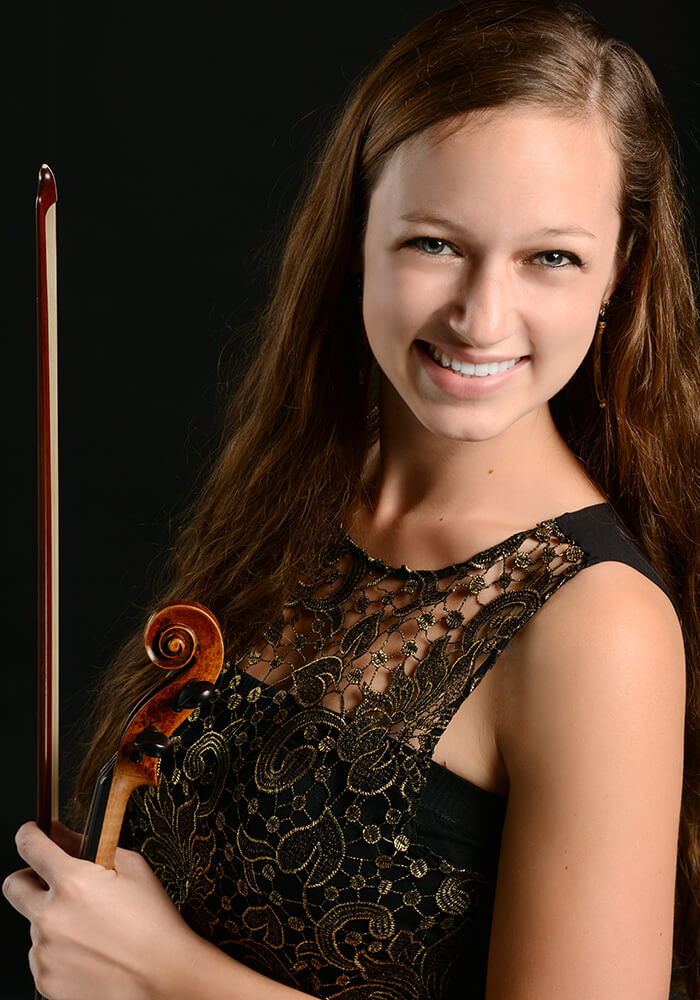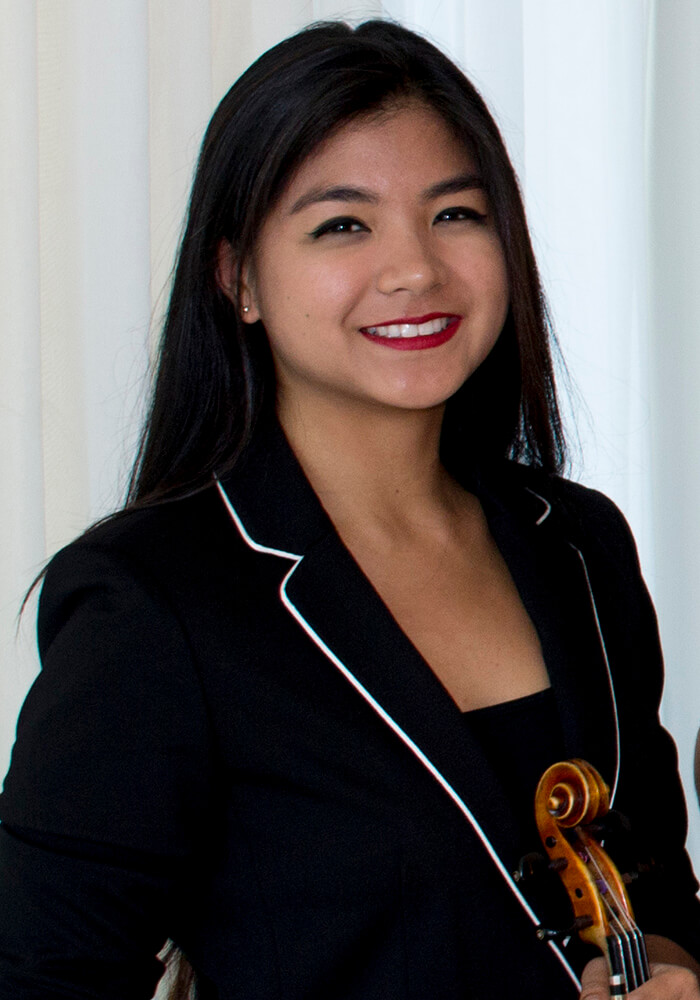 Ariele Macadangdang is a violinist, teacher, and songwriter. As a multi-genre musician, Ariele has performed live in concert with Ben Folds, Gloria Estefan, Terrence Blanchard and James Newton Howard as a member of the Henry Mancini Institute Orchestra.  Ariele frequently collaborates with songwriters and has appeared on several commercially released recordings as a solo and section violinist.
In 2012 she was selected as a featured soloist in the Walmart Annual Shareholders meeting in Fayetteville, Arkansas.  Prior to her graduate work in Violin Performance at the University of Miami Frost School of Music, she studied Violin Performance with Renata Knific at Western Michigan University.  In 2016 she earned her Master of Music degree at Frost, where she was a violin teaching assistant to Scott Flavin and a Henry Mancini Institute Fellow.  Ariele currently teaches private lessons through the Coral Gables Community Arts Program, leads violin sectionals through MIAMI MUSIC PROJECT, and teaches violin classes at St. Philips Episcopal School.
Violist, Dr. Robyn Savitzky, is an active orchestral and chamber musician who performs and teaches in the Miami region.  An avid chamber musician, she has attended festivals such as Meadowmount, the St. Lawrence String Quartet's seminar at Stanford, LyricaFest, and Garth Newel.  Robyn received her Doctor of Musical Arts in Viola Performance from the University of Miami's Frost School of Music.  During her time at the University of Miami, she was Teaching Assistant to the viola studio and an Institute Fellow.  Robyn also received her Artist Diploma from the Frost School, and holds additional viola performance degrees from New York University and Indiana University.
Robyn enjoys teaching both violin and viola to students of all ages. She has held a Teaching Artist assistantship through the Brooklyn Philharmonic outreach program and taught for Frost MusicReach. Currently, Dr. Savitzky teaches private violin and viola students through the Community Arts Program in Coral Gables and as a Teaching Artist for the Miami Music Project in Liberty City, and Little Haiti.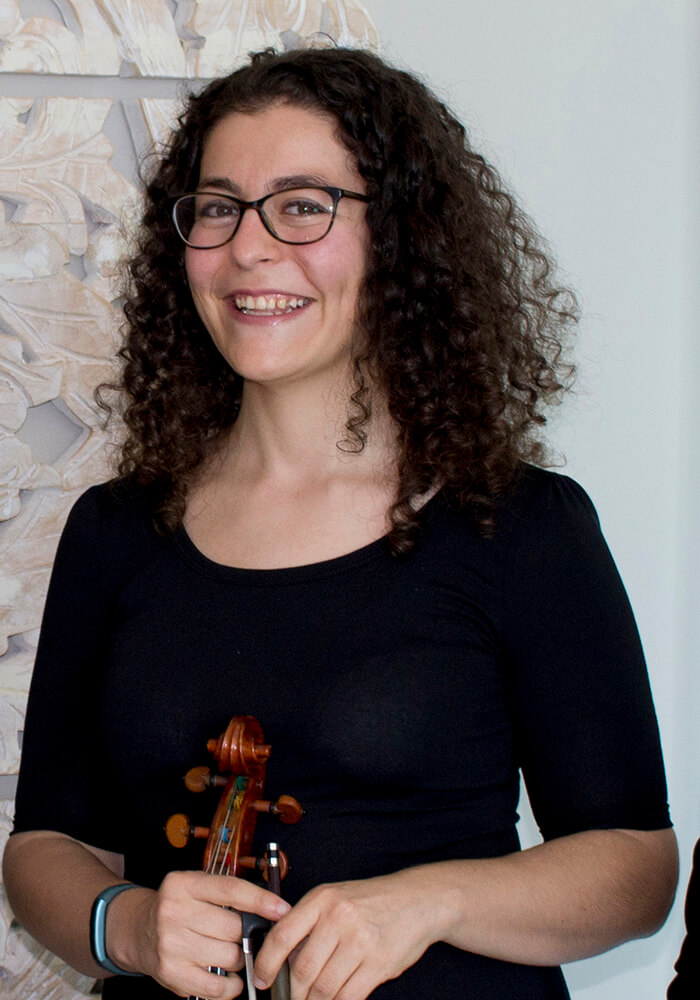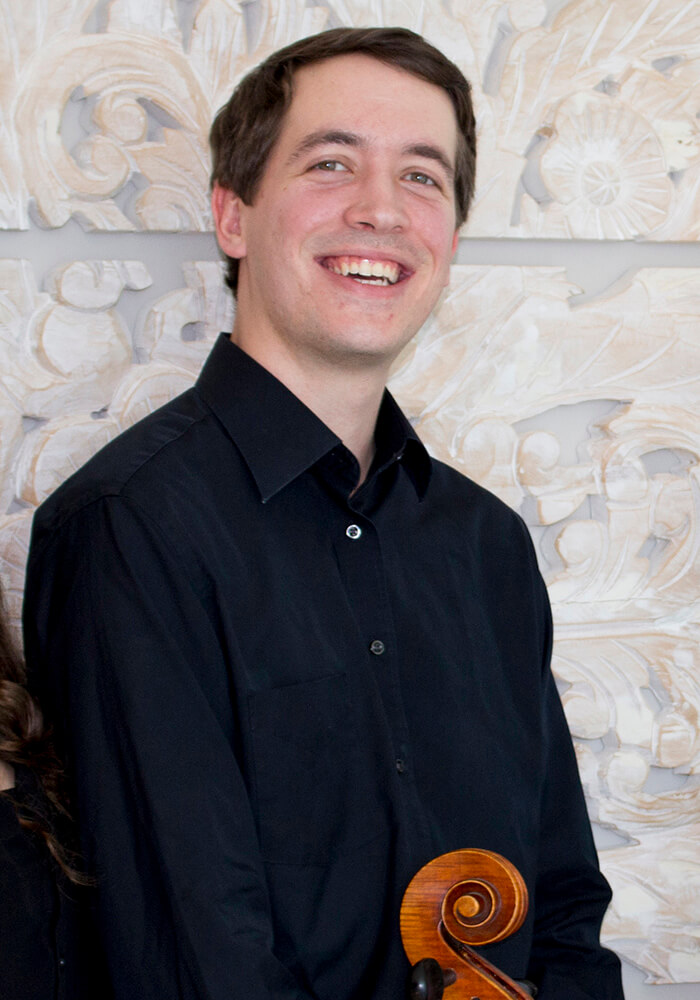 Cellist, Benjamin Whitman, a native of Miami, Florida, was raised in a musical family and began studying cello at the age of 10. He graduated cum laude from the Shepherd School of Music at Rice University in 2012 with a Bachelor of Music in Cello Performance.  While at Rice, Mr. Whitman performed with artists such as Renee Fleming, Larry Rachleff, Kathleen Winkler and Desmond Hoebig.
Mr. Whitman has performed extensively throughout the South Florida area with artists such as Barry Manilow, Jackie Evancho, The Three Irish Tenors, Johnny Mathis and Bernadette Peters. He also performed in the South Florida Symphony Orchestra's 2016 season. Mr. Whitman is also a skilled bassist/bass guitarist. In 2016, he commenced pursuit of a Master of Music in Jazz Pedagogy at the University of Miami with bass as his primary instrument. At the University of Miami, Mr. Whitman received a Fellowship from the Henry Mancini Institute, whose orchestra he performed with as a cellist from 2016-2017. During his time with the HMI orchestra, he performed with artists such as John Williams, Quincy Jones, Patti Austin, Bruce Hornsby, Jeff Beal, Arturo Sandoval, Cyrille Aimee and Diane Schuur.
Mr. Whitman is dedicated to providing music education for youth in primary schools and has worked extensively with the Miami-Dade Public School System to instruct young musicians. He received a Graduate Teaching Assistantship in Outreach for 2017-2018 at the University of Miami. In 2017, Mr. Whitman served as an instructor at the Frost School of Music's Young Musician Camp at the University of Miami. As a cellist, he has had the privilege of working with such esteemed pedagogues as Desmond Hoebig and Norman Fischer, while as a bassist, Mr. Whitman has studied with Donald Coffman and Charles Bergeron. In his free time, Mr. Whitman is also an avid arranger, composer and writer.